Crau Hay compressed in CHC bales
With its solid reputation, Crau hay holds a leading position in our range of fodder packaged in CHC bales, offered in different sizes.

If a generation of breeders is attached to the tradition of consuming this hay, the new generation of breeders needs to understand the value of the product. One of the roles of Douliere Hay France is to provide Crau Hay with the added value it deserves to better satisfy its loyal clientele.

Crau Hay is hand-crafted by 30 producers, most of them located on the Craw plain, formerly a delta of the Durance River in the Bouches-du-Rhône department (France). This forage has enjoyed an Appellation d'Origine Contrôlée (AOC) certification since 1997, which became AOP (Appellation d'Origine Protégée) in 2009. It is the first animal feed to be awarded such a distinction.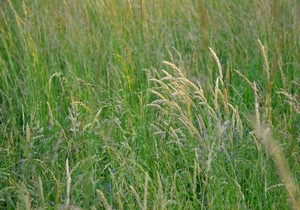 It can be recognized by its floral composition and its very specific odor. For producer members, it is bound with red and white string. The commercialization of AOP Crau Hay is guaranteed with an accompanying voucher for traceability.
It represents 0.02% of the hay sold worldwide but is nevertheless internationally renowned for its specific floral composition, nutritional value, and palatability. It is equally enjoyed by race horses, cows, goats and dairy ewes for the production of cheeses.
Race horses
Sport horses
Dairy cows, sheep, goats
Sheep, goats